PE
The Physical Education department at Rainham Mark Grammar School is a medium-sized, successful unit. Containing eight fully qualified PE teachers, the department is able to offer a full range of opportunities for students.
Facilities within the department are excellent and the two indoor gymnasia have been enhanced by the new Sports Hall complex. The magnificent facility boasts a large Sports Hall with 3 indoor cricket nets, a well-equipped Fitness Suite, a Dance Studio and 2 A Level and GCSE teaching rooms. Most of the PE staff are externally trained as qualified Gym Instructors.
We also utilise local facilities, especially for activities such as swimming, golf, ice skating and skiing.
All students in Years 7 and 8 receive just over two hours of timetabled Physical Education per week. Years 9 – 11 get one hour and 40 minutes per week. Those opting to study an examination course receive a good deal more time allocated on their timetable.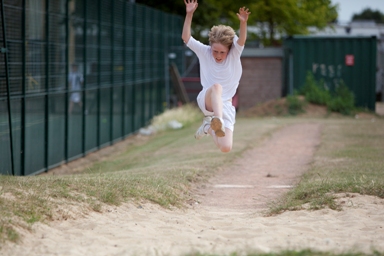 A full range of examination courses are available. Students can study Physical Education at both GCSE and A Level. The Community Sports Leader (Level 2) Award is also an option for Year 12 students. All GCSE and A Level students have their own text book to work from throughout the course, which complements the full range of teaching resources.
The department often runs visits to sporting events such as the Wimbledon Lawn Tennis Championships and International Rugby matches at Twickenham.
To find out information about the all the sixth form courses offered please see the sixth form pages.
EXTRA CURRICULAR
The PE department offers the following clubs:
Tennis
Athletics
Handball
Badminton
Table Tennis
Football
Netball
Trampolining
Cross Country
Fitness
Rugby Union
We also have teams in the following sports:
Netball
Football
Athletics
Badminton
Cricket
Handball
Cross Country
Golf
Swimming
Table Tennis
Futsal
The department encourages our elite performers within the school and there have recently been students competing at county and national level in a variety of sports including swimming, football, golf, ice dancing and korfball.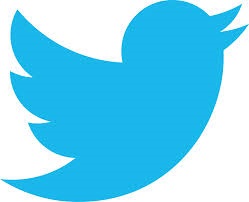 The RMGS PE Department use Twitter. Follow them: @RMGS_PE.
The feed will contain:
All news on fixtures/teamsheets for all age groups.
Links and advice for GCSE and A-Level students.
Inform students and parents of fixtures being cancelled and re-arranged.
Share success of students within the department
For further information please contact Mr Close.