Library
The Library aims to:
support the curriculum with printed and electronic resources.

encourage an enjoyment of reading for pleasure and for information by providing a wide range of fiction and non-fiction resources.

provide a pleasant quiet environment for private and individual study.
The Sch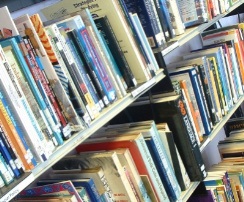 ool Library has a wide range of fiction, non-fiction and reference books to support the student curriculum, for general interest and to encourage reading for pleasure. The library facilities at RMGS give students the opportunity to obtain information from electronic and printed sources. There are fourteen computers in the Library that are all connected to the school network with Internet access. The Library takes a wide range of periodicals including The Economist, New Scientist, Nature, The Stage, The Week, Scientific American, Focus, Sight & Sound, New Design and World Soccer. Current and recent copies of The Times, The Independent, The Guardian and The Daily Telegraph are available in the library.
The School Library is open from 9.00 am to 5.00 pm for the use of students and staff. Members of years 12 and 13 use the Library for private study throughout the day. Individual students, or groups of students, use the library facilities during lesson time as directed by their subject teachers for research or independent learning. Students make use of the Library at lunchtime to read, use the computers and to borrow and return books.
All members of the school are members of the Library and may borrow books. The Library uses Eclipse.net, a computer library management system, to catalogue the resources and control the library loans. (NB When in school access to Eclipse.net is from the start menu.)
The library catalogue can be viewed and searched from any computer on the school network. This program gives details of the books, including a synopsis and a picture of the book, and enable students to reserve books and write and read reviews.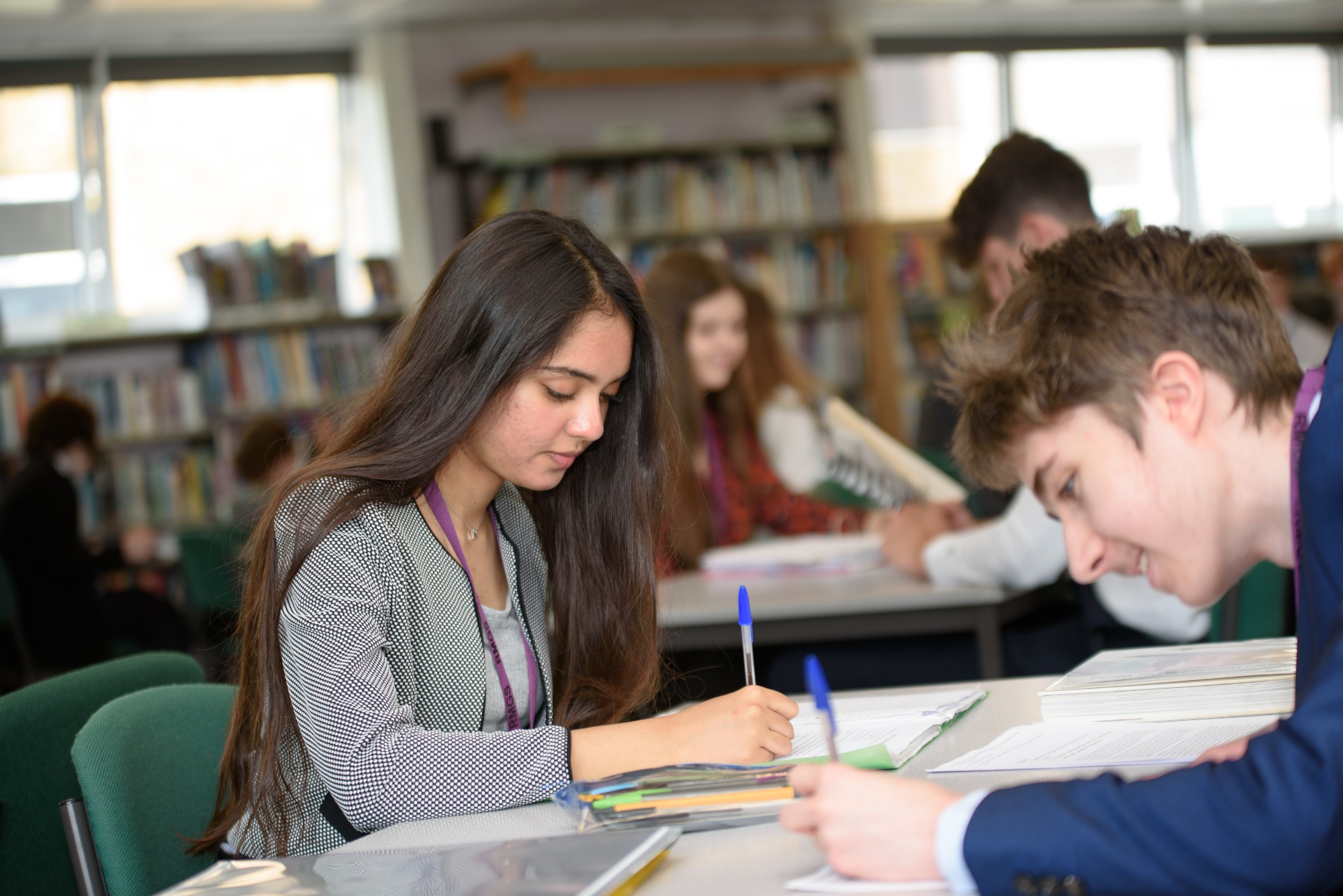 The Library runs a course on Moodle, the school's virtual learning platform, which gives information about the library resources, book reviews and links to on-line resources. Link to Library Course on Moodle
Carnegie Shadowing
The Library runs a Carnegie Shadowing group every year. The members of the group, usually from Year 8 & Year 9, read the books short-listed for the Carnegie Medal and then meet to decide which book they feel should be awarded the Carnegie Medal.