Careers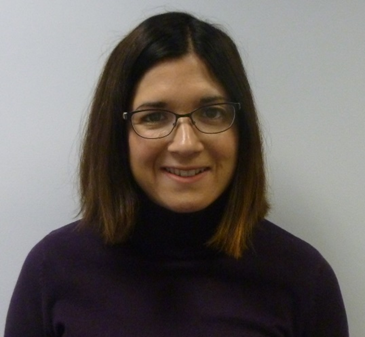 We encourage students to explore a range of careers and not to be influenced by stereotypes: almost all of our students go on to university or onto professional training courses.
Our careers suite houses a large careers library and study area. Students have access to a wide range of resources, including videos, computer programmes, university prospectuses and the Internet.
We strongly believe that Careers is a vital part of the school's lifeblood. Students are introduced to careers and GCSE choices in term 5 of year 8 in PSHE. They make their option choices in Year 9 when a greater emphasis is put on the links between career opportunities and different school subjects. In Years 10 and 11 we use interactive games and role play to do further careers research. We organise speakers in order to give the pupils an insight into the world of work. Furthermore, students have the opportunity to discuss their plans with our independent professional careers advisor and with senior members of staff. At the end of Year 12 all students have a two day intensive careers course during which they learn to complete university and other application forms and have a trial interview with a university lecturer or employer. The school careers teachers organise a Careers Convention biennially; approximately 80 organisations are represented.
We aim to build links with employers and the professional community. Employers are invited to contact our careers adviser on careers@rmgs.org.uk. The school has a legal duty to ensure its careers work continuously complies with the eight Gatsby benchmarks detailed in the Good Careers Guidance Handbook.
Miss Jobbins has participated in the Career Development Institutes Certificate in Careers Leadership training and is a member of the Career Development Institute. Thus, is knowledgeable on the benchmarks and is able to lead on them. Further, in being qualified to level six in Careers Guidance, is able to deliver the Personal Guidance Interviews of Benchmark Eight. Miss Jobbins welcomes feedback from students, parents, carers and stakeholders, and is contactable by phone or email.
Developing Employability Skills and Awareness
From Year 7 students are encouraged to start thinking about educational choices and how they feed into career options. They are also encouraged to develop the skills and awareness that they need for a successful working future. PHSE lessons cover careers and employability. Other activities develop this too, and so, for example, in Year 9 students take part in a competitive enterprise activity in which they have to make and sell items for charities and in Year 10, over three days, they complete a problem solving enterprise project linked with their academic studies.
Work Experience
Each year we strongly encourage Year 11 and Year 12 students to undertake work experience or something similar (such as lab experience, volunteering, shadowing) after exams or during the holidays, because it will help their university and job applications, and can be essential for entry to some university courses, including Medicine, Dentistry and Veterinary Science. It is highly desirable and so advantageous for entry to many other courses too. There is a Work Experience Guide, and other resources available on Moodle in the Careers & Employability folder.
Destinations Reporting
Schools have a legal duty to report students' intended destinations on leaving education - whether students are progressing to university, college, an apprenticeship, employment or another option. Please note that students, or their parents if a student is under 16, can opt out of having this destinations information passed on by RMGS for this purpose. Please contact our careers advisor well before leaving school if you would like to opt out.​
Useful links
Careers: