Why Lord of the Flies?
For the tenth school drama production for the RMGS Drama Company, we wanted to do something darker and more serious than previous productions. We wanted to do a production of an older story but in a more modern context that would move us back once again into the more intimate audience space of the school's Drama Studio and challenge the team in a completely different way. In deciding on creating our own version of 'Lord of the Flies' we feel we have picked a play that still has a resonance for a contemporary audience. The play looks at themes such as bullying and children on their journey to adulthood—concepts that can resonate strongly with a young, school based cast and crew.

Our adaptation has not dispensed with the original intentions of Golding. The significance of his meaning and imagery is still clear. If anything, a contemporary audience can still appreciate Golding's storytelling through this version: still with the island setting but with a mixed gender cast to reflect our own school and a more modern context. The focus is very much on the progression of the child characters; the destructive nature of Jackie that emerges as the play progresses and Ralph's personal journey of self-discovery as he discovers the true meaning of friendship.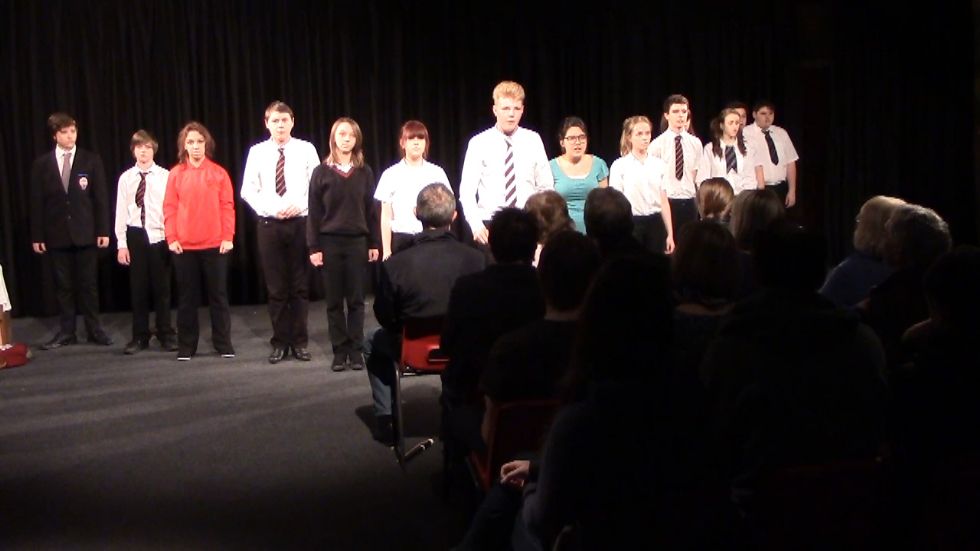 Putting our audience at the heart of the action—sitting on the seats that have survived the plane crash—and therefore trapped on the island with the characters has been a major artistic decision. The original play is set around the 1950's. We could have easily set our version in that time period but I wanted the production to have a different, more historically recent feel. We do not define the 'war' that the children have been moved away from—simply insinuated that this could be any group of children at any time from anywhere there is a war. I wanted the cast and crew to understand what it must be like for a group of children to be so far away from home, so isolated, so alone but also to see how this would also be a cause for excitement. I wanted a more claustrophobic interpretation to really get to grips with these characters so performing in the Drama Studio has been ideal. Jackie has became a brooding, bullying teenage girl instead of the original boy who won't let his peers have any sense of their own identity and who bullies others into her way of thinking. Ralph has became the boy who dared to help and to make a life for himself and the younger characters because he could — not because he had to. His nobility however is called into question when he becomes caught up in the spirit of the island and Jackie's actions. Changing the role of Piggy in the play to that of a girl has also worked well. The meaning of Piggy's words and wisdom seem to have become even more poignant.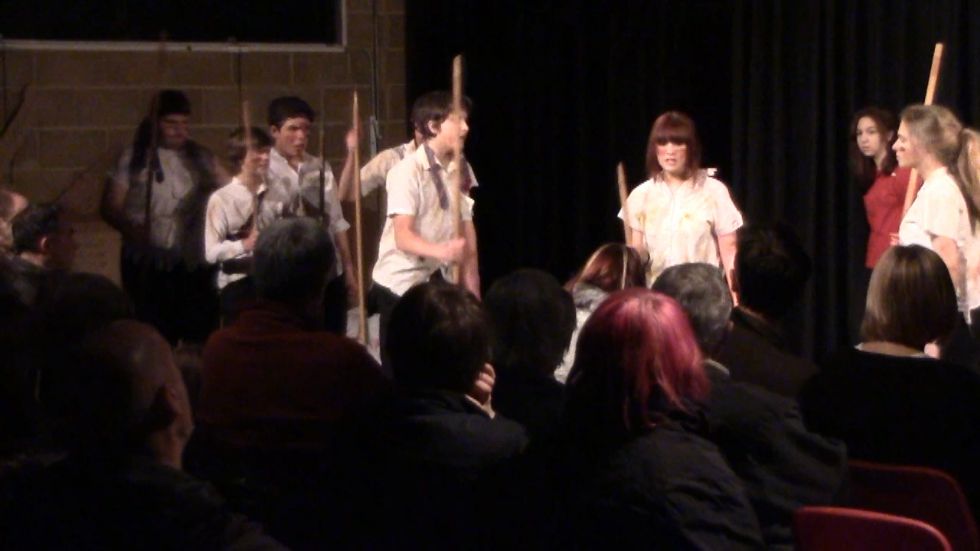 Once in rehearsal we focused firstly on the pack mentality that develops as the play progresses and encouraged the actors to discover their more savage side! We then moved on to explore the individuality of the characters in the play as well as the dynamics of their relationships with each other, in particular Ralph and Piggy but also Ralph and Jackie when the island's inhabitants split into two 'gangs.' Using Brechtian technique not only to stage the play but within the acting and overall interpretation has been a massive undertaking and really stretched our cast and crew. Brecht was a theatre practitioner who believed that nothing should be hidden from the audience, hence us making the audience part of the action, using the set and props representationally and featuring more abstract use of performance technique at times. Brecht wanted his audience to think—and we hope we have communicated William Golding's original ideas in a way that makes our audience think about what is happening to the characters on the island.

There has been a good sense of humour to the production throughout the rehearsal process. A lot of characterisation workshops took place and I am indebted to all members of the cast for their patience in allowing me to re-define their characters and push them as actors to their very limits through a variety of rehearsal exercises including Theatre-of-Cruelty and a lot of mime! I am also eternally grateful to our hard-working and incredibly conscientious Stage-Manager Kerry Boughton who has been so effective in co-ordinating the cast and the production itself. Rehearsals have been hard work for 'Lord of the Flies' as it is a tough and emotionally demanding play. I am very lucky to have worked with such a fantastic cast and crew this year . We do hope you enjoy our production of 'Lord of the Flies' as much as we have all enjoyed working on it. Thank you for coming and supporting us.