Kent and Medway Science Learning Partnership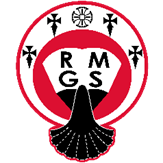 Rainham Mark Grammar School has been the designated Kent and Medway Science Learning Partnership school for over 6 years. This is a government funded initiative via STEM learning to support science education at both Primary and Secondary level. We are very proud of our achievements in providing high quality CPD for local Science teachers. During this time, we have supported over 3000 teachers in 150 local schools with their CPD needs.
Every year we offer an extensive programme of support. This includes our popular conferences, a range of face to face courses and network meetings. The feedback from teachers has been outstanding and we are delighted to be the go to provider for Science CPD in the county.
For our live homepage with links to upcoming course can be found here - Kent and Medway Homepage (sciencehub.org.uk)
For further information on SLP, please visit this page of our Trust's website.