Uniform
The uniform should be clean and in good repair. It should be worn smartly and conventionally. Students who, without good reason, fail to wear the school uniform correctly may be disciplined. If temporarily unable to wear full school uniform, students must provide a dated letter of explanation from a parent or guardian.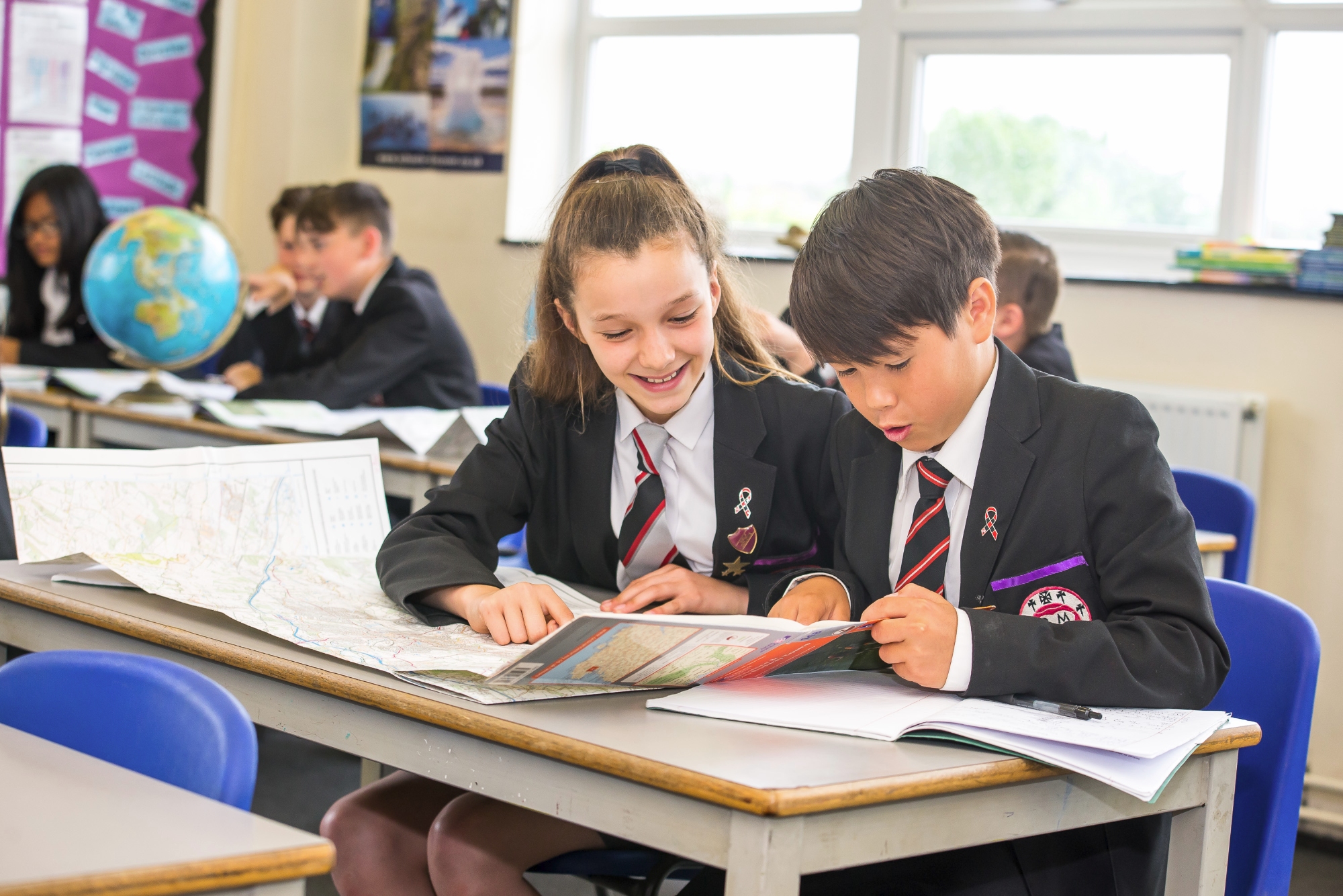 Such letters will normally receive sympathetic consideration. This does not, however, negate the Headteacher's or Deputy Head's right to send a student home if they judge that the reason is unacceptable.
School Uniform:
Black blazer with school badge and tutor group flash (flash is provided by the school)
Mid/dark grey skirt (pleated from the waist and no shorter than 1 inch/2.5cm above the knee) and Plain white revere-neck blouse or white shirt and tie. Black, white or dark grey ankle or knee-high socks or black tights with skirt
Black trousers (no skinny fit or jeans) and white shirt (not polo shirt) with official clip-on time or white revere collar blouse. Black, white or dark grey socks with trousers
Black shoes with leather/leather-look uppers. Black, all leather/leather-look trainers may be work but must have black and discreet branding. No boots, sandals or plimsolls
School V-necked jumper (grey for Years 7-9, black for Years 10 and 11) which must be purchased from Rainham Sports in Rainham or School-Time in Chatham). No sweatshirts, designer label pullovers or hoodies is allowed. Jumpers must not be worn in place of a blazer.
Any colour coat can be worn just not denim, suede or leather. A scarf may be worn around the school, but not in lessons.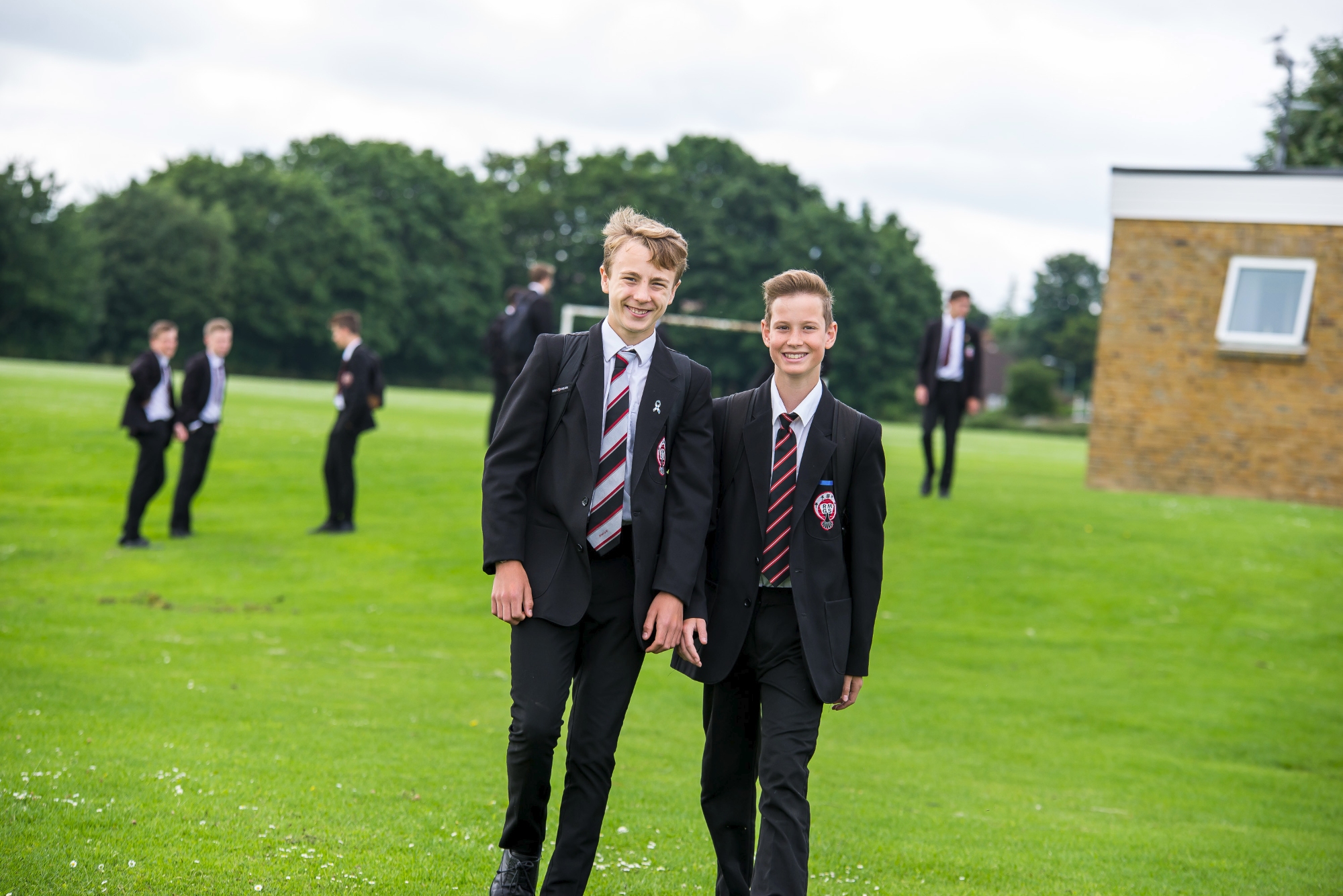 Outdoor clothing must be left in cloakrooms and must not be worn or taken into classrooms. Please wear your uniform neatly - shirts tucked in, top button done up, ties a standard length.
Jewellery: The only items of jewellery to be worn in school is one small plain studs (one in each earlobe) and a watch. Smart watches must be removed in examinations and only used for telling the time during the school day. These items must be removed for PE and games. No other body piercings are allowed.
Extremes of hair style are not acceptable. Hair should be of a natural colour and in a suitable style for school. You should contact the school if you are in any doubt as to whether you are likely to conflict with the school values.
Rings, body or facial piercings (unless for cultural reasons), make-up, nail varnish, false nails, false eyelashes or eyelash extensions are not permitted in school and will need to be removed.
Full uniform must be worn to and from school as well as in school.
PE Kit information can be found within the main PE page.