About Us
Headteacher's Introduction
We are extremely proud of our students' academic achievements, but we also pride ourselves in balancing academic success with personal success and ensuring students have the necessary skills, care and guidance to fulfil their academic ability and exceed personal ambitions. At RMGS we believe that every student is entitled to a school career in which they are happy, encouraged and supported to become confident, life-long learners who take responsibility for their own actions and personal development both in school and in life beyond.
Our role is to nurture our students in a safe and happy environment, preparing them for the challenges of life beyond school. RMGS has a long tradition of academic excellence which compares favourably with standards achieved in single-sex grammar schools. From the start of your child's RMGS journey in Year 7, we encourage students to develop their own intellectual curiosity and to flourish as individuals in a supportive and co-operative environment. We are extremely proud that our students fulfil their potential and foster the core values of RMGS and leave us as compassionate, resilient and courageous young people who are ready to contribute to further education and to society as a whole.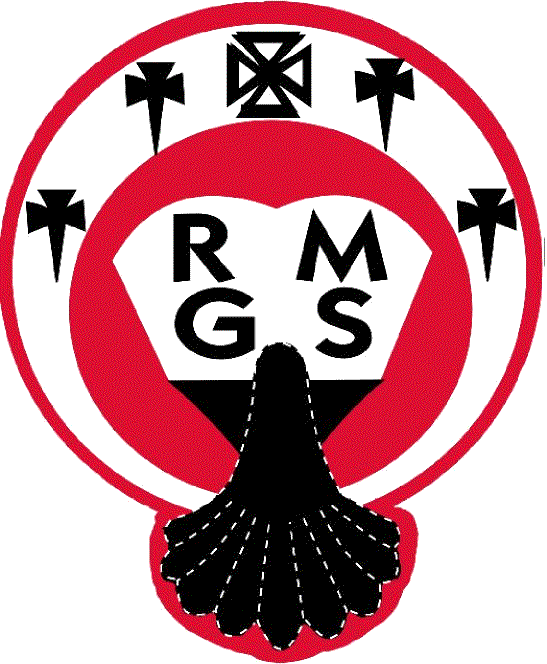 Mrs Emma Horstrup
Acting Headteacher

We have a broad curriculum including Art & Design, Drama, Music and three modern foreign languages which means there is an opportunity for all students to flourish and thrive. Our learning facilities are well resourced with modern teaching suites, Sixth Form study area, sports centre, dance studio, computing facilities and refectory. We are fortunate to have highly skilled, dedicated and caring staff who go above and beyond to support students in their RMGS journey to achieve academic and personal success. We believe in fostering a relationship with our parents, students, governors and family of schools to provide a stimulating and rewarding education which goes beyond the classroom and contributes to the wider community.
Our curriculum reflects the needs and interests of high ability students, but is also designed to be inclusive of students whose strengths lie in different areas.
In all Key Stage 3 subjects the National Curriculum is extended to broaden the experience in ways that are appropriate for each student's ability and strengths. In this way, sufficient challenge is provided -and the curriculum can be personalised. We do not accelerate the curriculum since we believe that it is important to maintain a broad, balanced curriculum for as long as possible – certainly until at least the end of Year 9. We believe that this does not result in any lack of challenge even for our most able students. When students come to choose subjects to study for GCSE and in the Sixth Form we aim to provide as wide a range of suitable subjects as possible: typically around 25 different subjects are available in the Sixth Form. We provide comprehensive careers education to support students' progression.
Students also undertake a wide range of educational experiences aimed at enriching and extending their abilities and understanding to prepare them for life in the twenty-first century. Throughout the various year groups, there is an emphasis on cross-curricular links, on educational trips and visits, foreign exchanges, and on building positive and valuable links with the local and wider community including other schools in the Rainham Mark Educational Trust.
Character
Our daily values provide a platform for the development and growth of the whole person which is essential for a flourishing life. At RMGS we have identified the following character traits as fundamental for our students.
Curiosity, happiness, aspiration, respect, articulacy, community, teamwork, equality and resilience.
We aim to create an environment where our students can develop these positive character traits. Students are encouraged to help others by undertaking outreach work in local primary schools and by taking part in charitable and House events. We believe that our students should take pride in belonging to this community of compassionate and intellectually engaged learners.
Wellbeing
We want a happy and motivated RMGS community, so our inclusive ethos is one built on mutual respect, self-discipline and fairness for all. Expectations of behaviour are high and based on shared values. Our outstanding pastoral care, highly qualified SEND team and insistence on equal opportunities all aid us in our mission to create a community of tolerant, mindful and motivated young people. Friendly Form Tutors, Year 13 Prefects and our permanent School Counsellor mean that your child has a keen support network ready to guide and nurture whenever necessary