Mrs Rothery's story
On my mother's side, my Great Grandfather Arthur was a single parent. (My Great Grandmother Alice had died in an accident when my Nan was three years old, leaving nine children behind.) Despite being a single parent, Arthur was enlisted to serve in the army when the war started, having previously worked as a wood cutter. My Nan, Nellie and three other of the younger siblings were cared for by Barnardo's, whilst the elder siblings were sent to work.
Throughout the war my Nan had very limited information regarding her father's whereabouts and found herself evacuated to the country and eventually placed in foster care. When she came of working age, she went back to Barnardo's and worked looking after the babies and small children.
Arthur is presumed to have died in service and I have no pictures of him.
__________________________________________________________________________________
On my father's side my Grandad Robert signed up to the Navy a couple of months before the war started aged 22, he studied mechanical and electrical engineering at HMS Raleigh in Plymouth with fifteen other young men.
When the war started, he served as an engineer working in the engine room of the war ships and received the Atlantic, Africa, Burma and WWII stars. Robert was the only one out of his class of recruits that survived the war.
After the war he trained other new recruits at HMS Raleigh after being promoted to petty officer. Robert was 36 when my father was born and he retired from Naval service aged 45. He received King George VI's medal and Queen Elizabeth II's medal for long service and good conduct.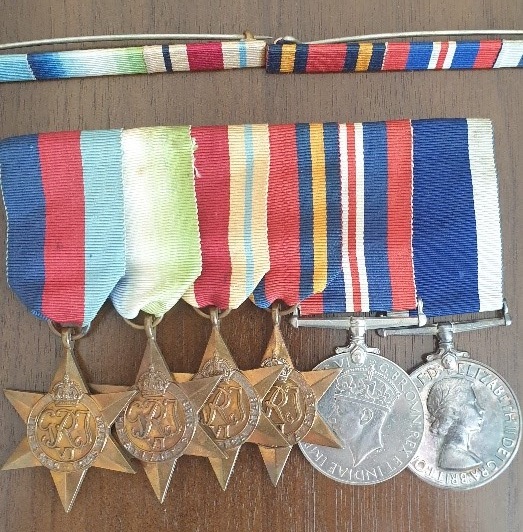 Here is a picture of Robert and my Nan Irene who enjoyed socialising and dancing at the Naval social events during peaceful times.