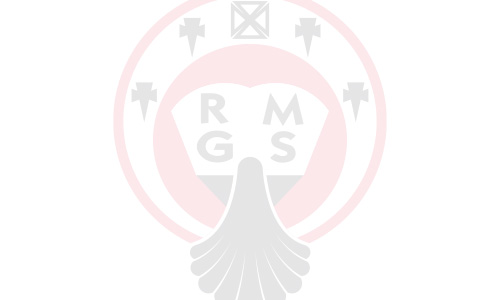 Post-18 Events - June 2018
Published 20/07/18
With students doing their exams this term, the careers team were busy planning and organising the Post-18 events. On Day One students were involved in sessions on how to write personal statements and improve their employer attractiveness. I was impressed to hear some of the more unusual skills the students had included how to write with their toes and crack an egg perfectly! Most surprising was that our alumni guest speaker, during a session on Presenting Yourself, referred to her employer's take your dog to work days! Two more guest speakers, delivered talks on Why Go To University and Gap Year Travel. Despite being rudely interrupted by the fire alarm, they managed to pick up where they left off and were well received.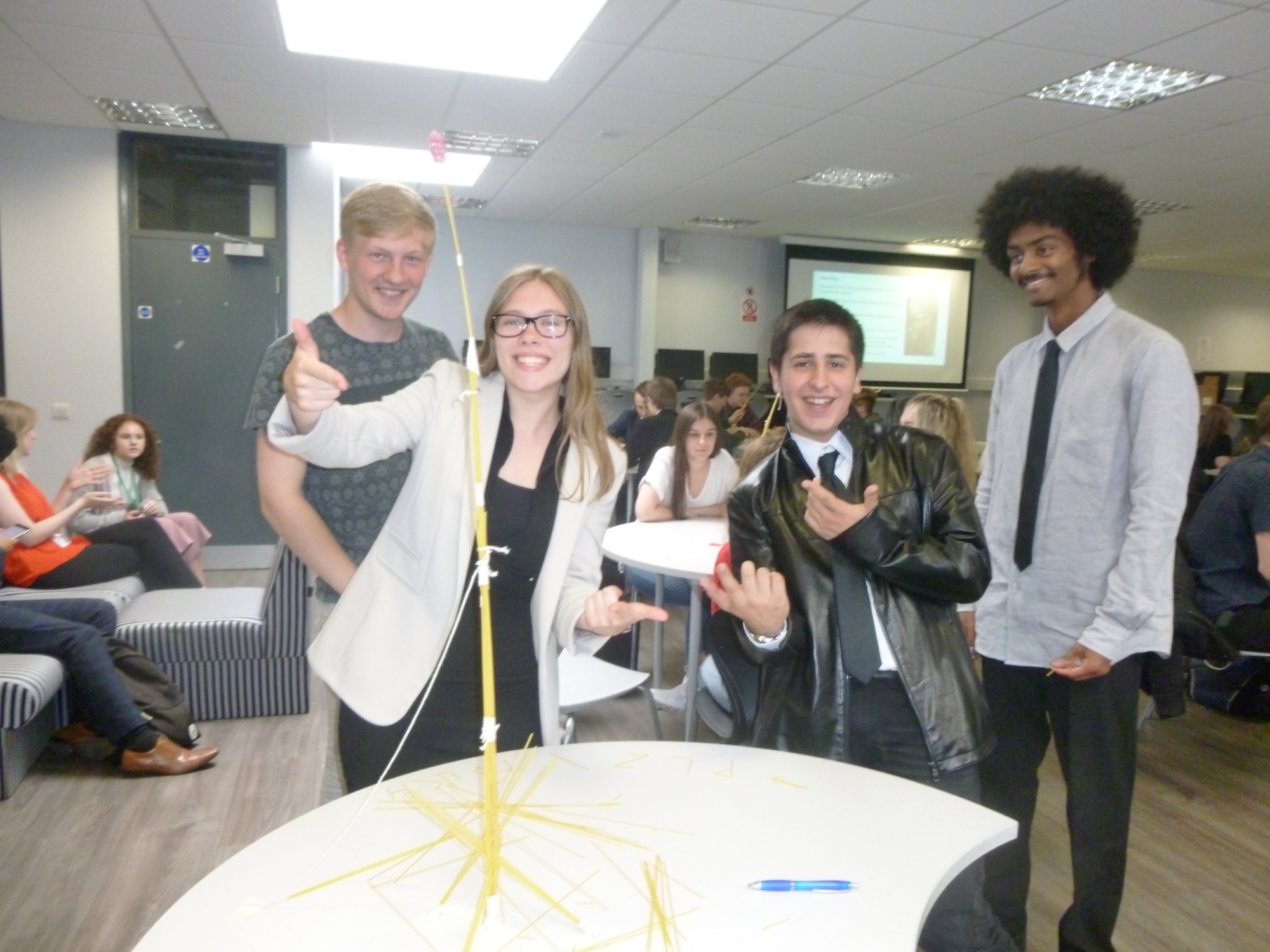 Day Two ran alongside the first of two days of mock interviews. A range of employers and alumni from various fields from the Navy to medicine came in to interview students. Sixth formers were well-prepared and looked very professional in their suits and formal wear.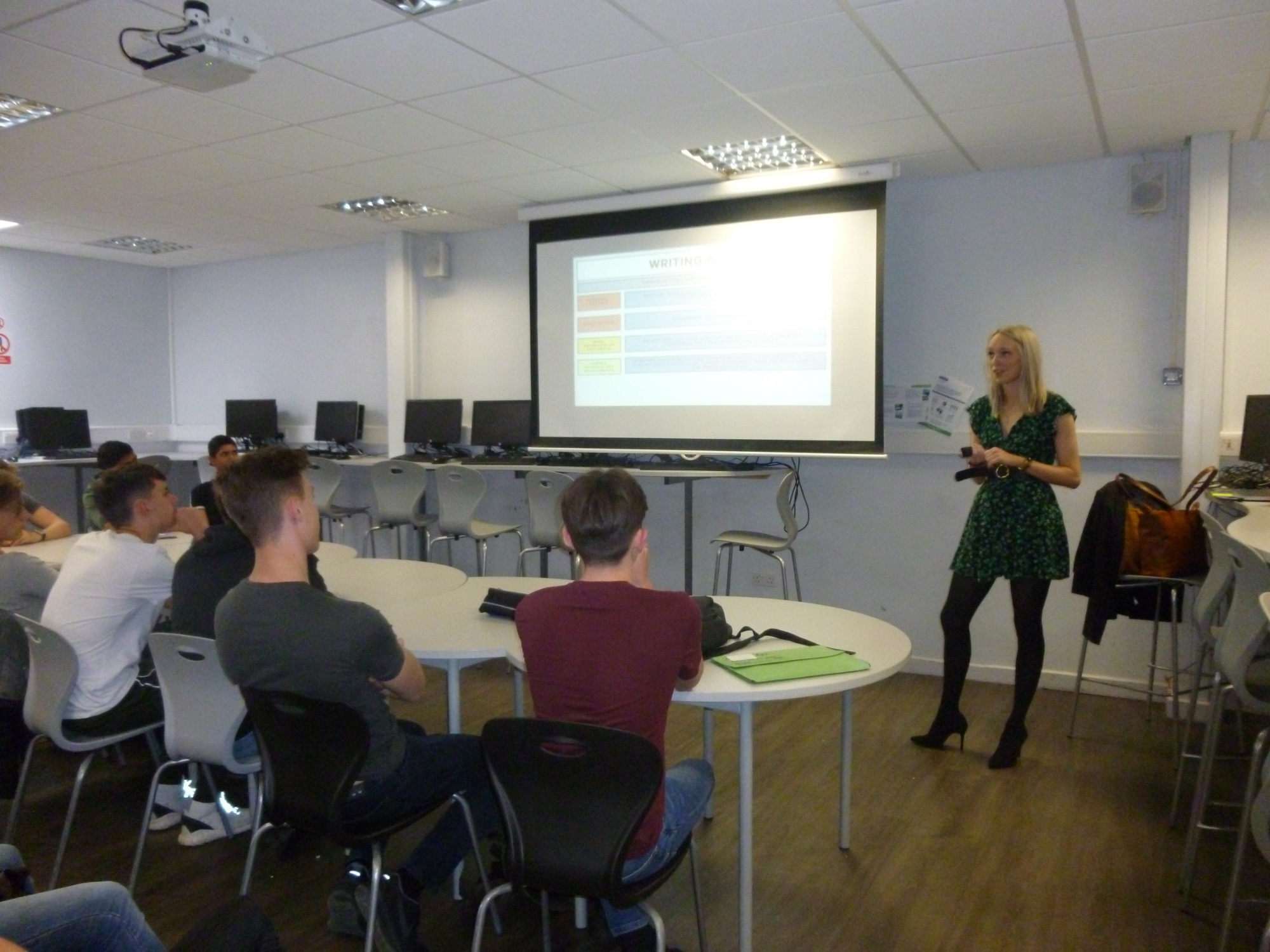 The morning also saw sixteen alumni speakers deliver talks on professions including Medicine, Film, Sports Management, Business and Accountancy, Insurance, Law and Journalism. In a session on Apprenticeships, students were able to learn more about degree apprenticeships. To follow, a team- building activity involving pasta and a jelly baby generated some excellent photographed outcomes. The students also worked as a team in a final session when coming up with a 'green' business idea that a handful of students bravely pitched to a very unhappy chief executive Mr O'Neill. So the day was finished with lots of laughs!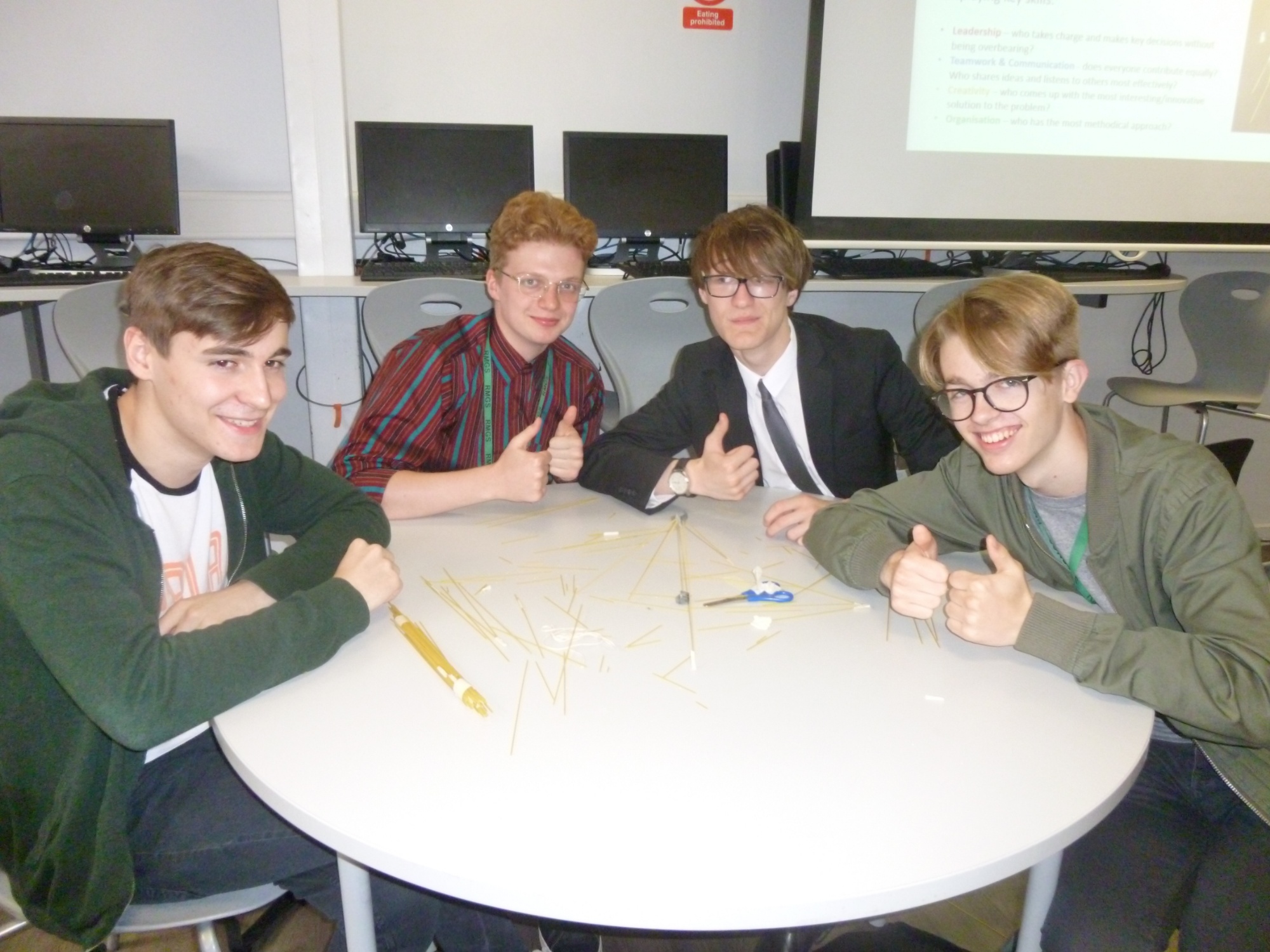 Read More