Sixth Form Open Evening: Thursday 12th November
Thank you for your interest in Rainham Mark – we are very sorry we cannot meet you in person this year and take you around our site. We are incredibly proud of what we do in our 6th form: the high academic aspirations we set; the moulding of well-rounded individuals; the outstanding pastoral care we provide. Although the following clips can never really be a substitute for the real thing, we do hope they give you a good understanding of what we, as a school, are all about.
In this presentation, the Head of 6th Form, Mr McDowell, discusses the ethos of the 6th Form at RMGS, your options and how to apply.
Listen to our head students, Freya and James, briefly discuss life in the 6th form at RMGS.
Welcome to RMGS: a short video from the Headteacher and key staff welcoming you to the school and explaining its ethos and aims.
A Student's Guide to RMGS: follow our prefects on an informal tour of the school.
6th Form Prospectus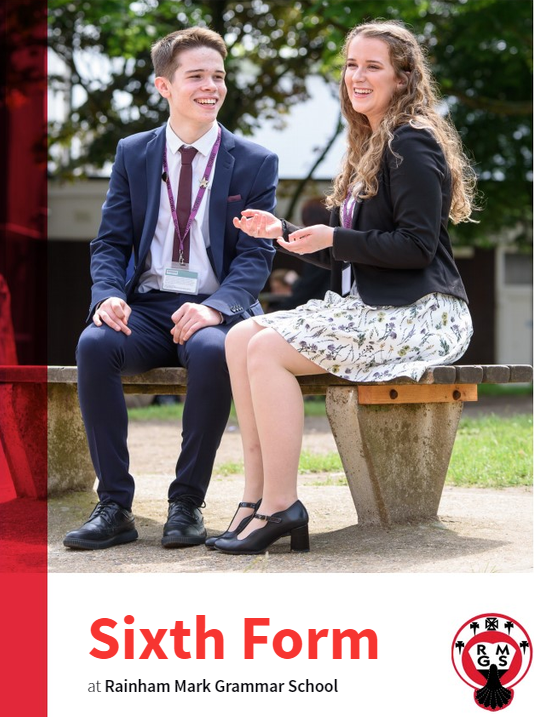 The 2021/22 application form can be found here.
Click here for our entry requirements at a glance.
Click here for more details on the 6th form entry requirements
Click here for detailed Subject information
Heads of Subjects that are not traditionally taught at GCSE have been invited to briefly discuss their subject. More information can be found here.
If you need to discuss your post 16 options in more detail please email Miss Jobbins the School Careers Advisor to sjobbins@rmgs.org.uk.