6th form Foodbank Drive
I thought I would take the opportunity, as we are conducting 'Kindness Week' in school (w/c 11/11), to publically acknowledge the efforts put in by our 6th form students and 6th form tutors for our foodbank drive. Last term, the 6th form team came together to co-ordinate a foodbank drive for the month of October. The 6th form team believe in building the 6th form ethos upon 4 key pillars: intellectual curiosity, academic ambition, empathy and appreciation. The foodbank drive sought to develop the last two: an empathy for those who struggle and an appreciation of what we have.
Some of the donations collected by the sixth form team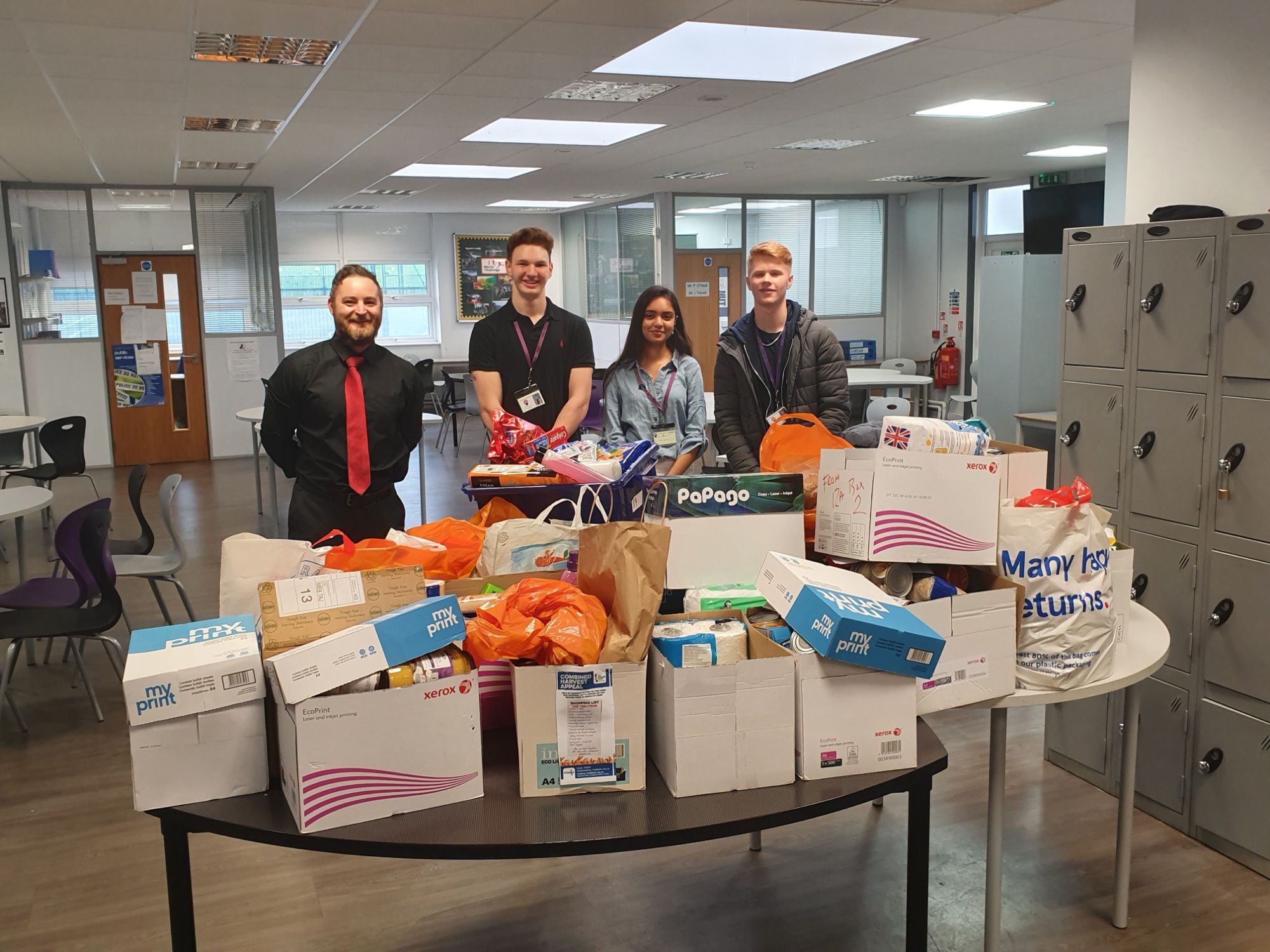 The response to the foodbank drive was fantastic. All forms contributed a significant amount to the cause. On the 31st of October, a convoy of 6th formers, led by Mr McDowell, ventured towards Medway Industrial Park to deliver the donations. After a few wrong turns, we eventually found the foodbank deposit centre. Our donations were kindly received by Kevin, a delightful gentleman who volunteers at the foodbank.
Meeting Kevin, a volunteer at the food bank.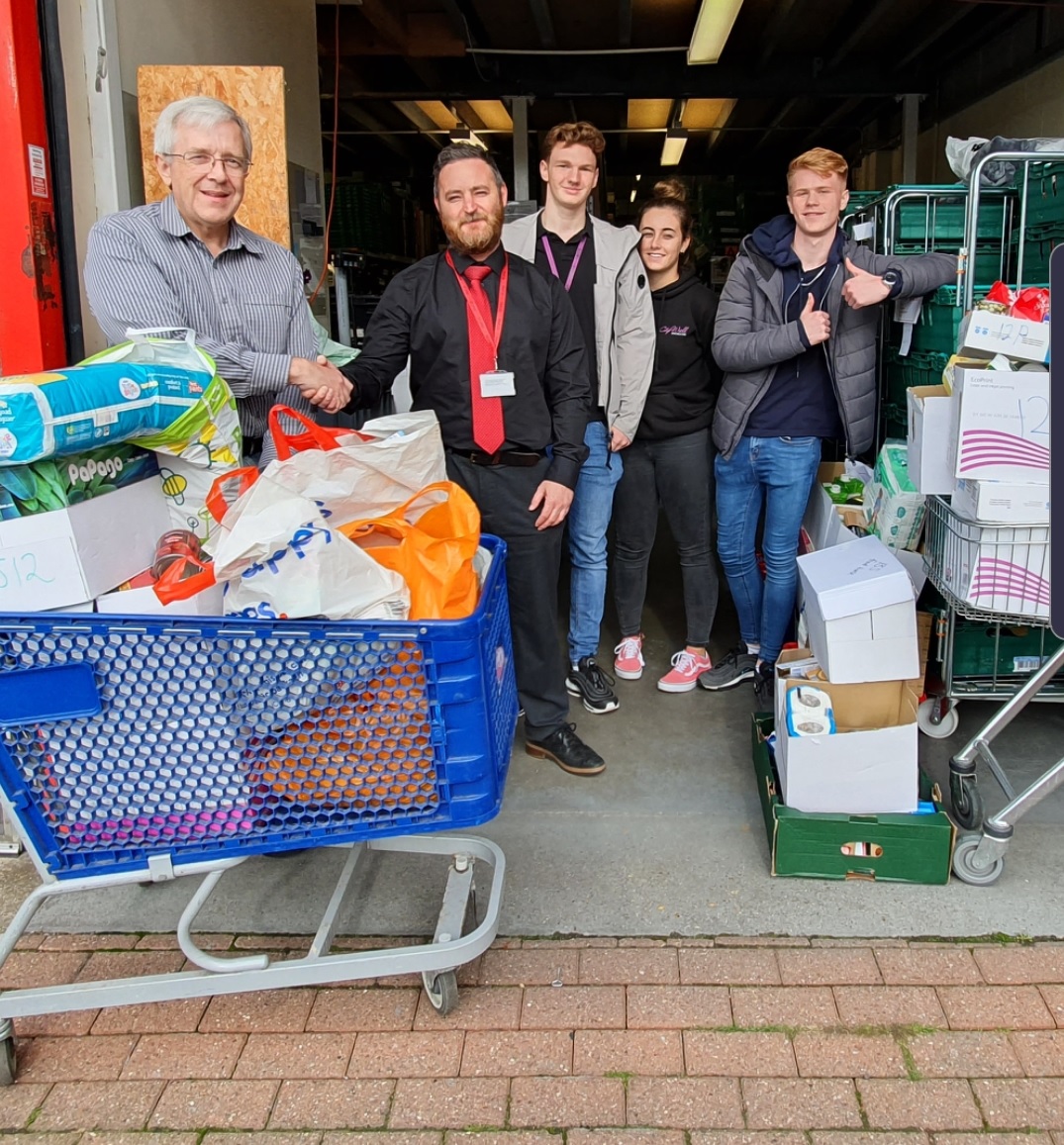 I wanted to take the opportunity to thank parents and carers for their support with the foodbank drive. I believe that the substantial donations will make a difference for those who struggle, particularly as we approach the festive season.
Mr McDowell Head of Sixth Form.
Olivia happily helping out with deliveries