MFL Poetry Competition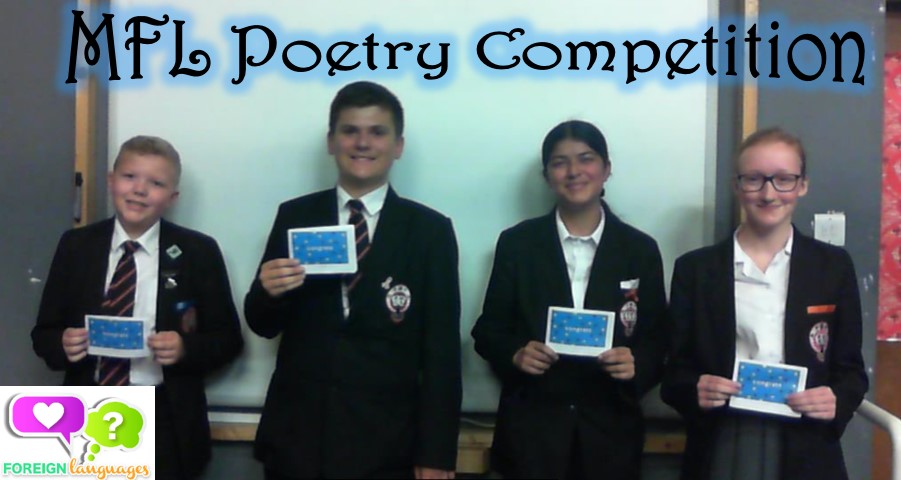 Winners of the Modern Foreign Languages Competition.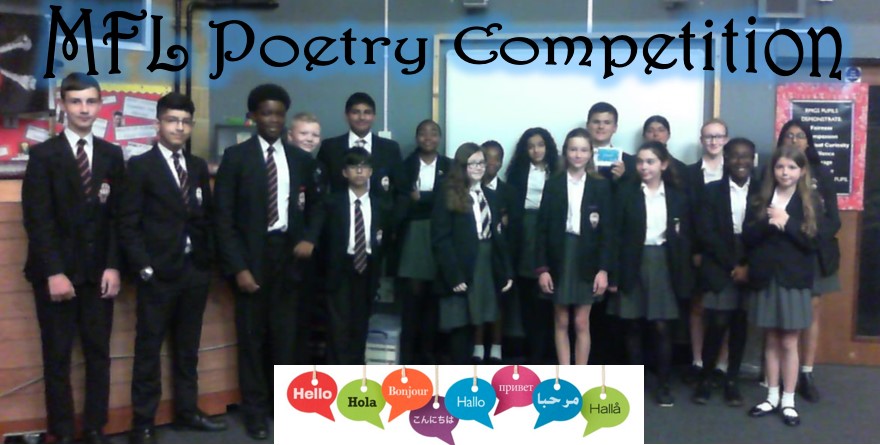 On Friday 21st June 2019, 23 students from Years 7, 8 and 9 took part in the annual MFL Poetry Competition.
Competitors chose their poems in French, German and Spanish in May and were tasked with learning them off by heart. The poems ranged from 4 lines to over one page of A4 text in target language. To make this fair, each poem was given a difficulty rating which was added to each competitor's final score.
Each student had to take their turn to come up to the front of the audience and in front of the six judges to recite their poem. The judges then scored them on the accuracy and pronunciation of the language as well as their overall performance. The performances were confident and impressive.
The final totals by house were as follows:

Initially it looked like Newton were going to win due to their overall score as they had the most competitors; however Pankhurst were the winners when the scores were averaged out.
Individually the winners were:
1st place (joint) – Lynette and Grace (Year 9)
2nd place – Shpend (Y10)
3rd place – Jacob (Year 8)
This year we gave out engraved winner's medals for 1st, 2nd and 3rd place and we will also be introducing a winner's shield in the MFL department to display the winner's name every year.
A huge well done to all those who took part and also to all the teachers (who even gave up some of their free periods!) who helped with the judging. It was another successful competition and we all look forward to seeing some even more accomplished performances next year!
We hope to see even more competitors next year, and also encourage everyone to consider taking part in our other MFL competitions (Great MFL Bake Off in September, design a European Day of Languages themed lunch menu for the canteen and more!).
MFL Department