ICT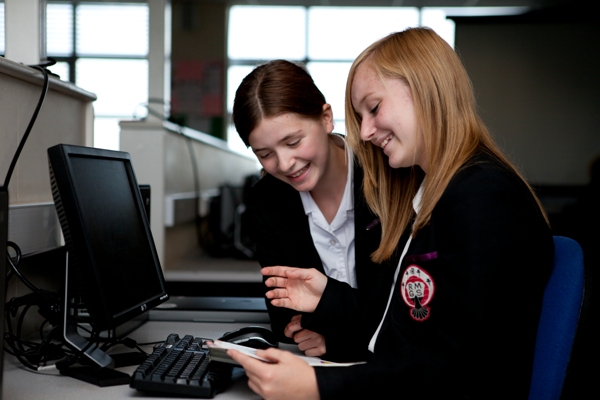 The use of ICT is an integral part of our students' learning at RMGS. ICT is taught as a discrete subject in all Key Stages and is used as a teaching and learning tool throughout the school. All students leave with a qualification in ICT and experience of using technology to enhance their learning.
We have been using a Virtual Learning Environment called Moodle for over seven years. This has been very successful and allows us to provide an online learning space which is managed by teachers, but can be accessed by students both at school and at home.
To find out information about the all the sixth form courses offered please see the sixth form pages.
EXTRA CURRICULAR
At RMGS every pupil has access to the Internet and E-mail. Our Internet access is filtered so that any inappropriate material is blocked. As well as being able to use the Internet for research, many of the students choose to use the Internet after school.
The computer rooms are open to the pupils every lunchtime and after school until 4.30. We have open access to the computers for the students to play games that they have programmed themselves, to complete homework or to use the e-mail. We also run a Programming club which helps younger students to learn programming skills prior to A Level.
ICT Regulation and Email Policy
Adopted at the Governors Full Board meeting in November 2015.