Government & Politics
What is Politics?
Politics is the study of power and influence. In seeking to understand 'who gets what, when and how', studying Politics involves exploring the processes by which decisions are made, the ideologies and behaviours that underpin them, and the mechanisms through which they are pursued and implemented.
Why study Politics?
The aim of studying Government and politics is to develop students' critical awareness of the nature of politics.
What does the AS/A Level course entail?
At RMGS students will study UK politics in Year 12, and then the US political system in Year 13. The course is made up of four units:
Unit 1 - People, politics and participation in the UK (25% of AS)
Unit 2 - Governing modern Britain (25% of AS)
Unit 3 - Politics of the USA (25% of A2)
Unit 4 - Government of the USA (25% of A2)
Students are assessed with a written examination of 1 hour 30 minute duration, where students answer two questions from a choice of four.
Extra-curricular activities
Students of Government and Politics are given the opportunity to visit the House of Commons to expand their knowledge of the workings of parliament, as well as having visits from different political speakers throughout the year.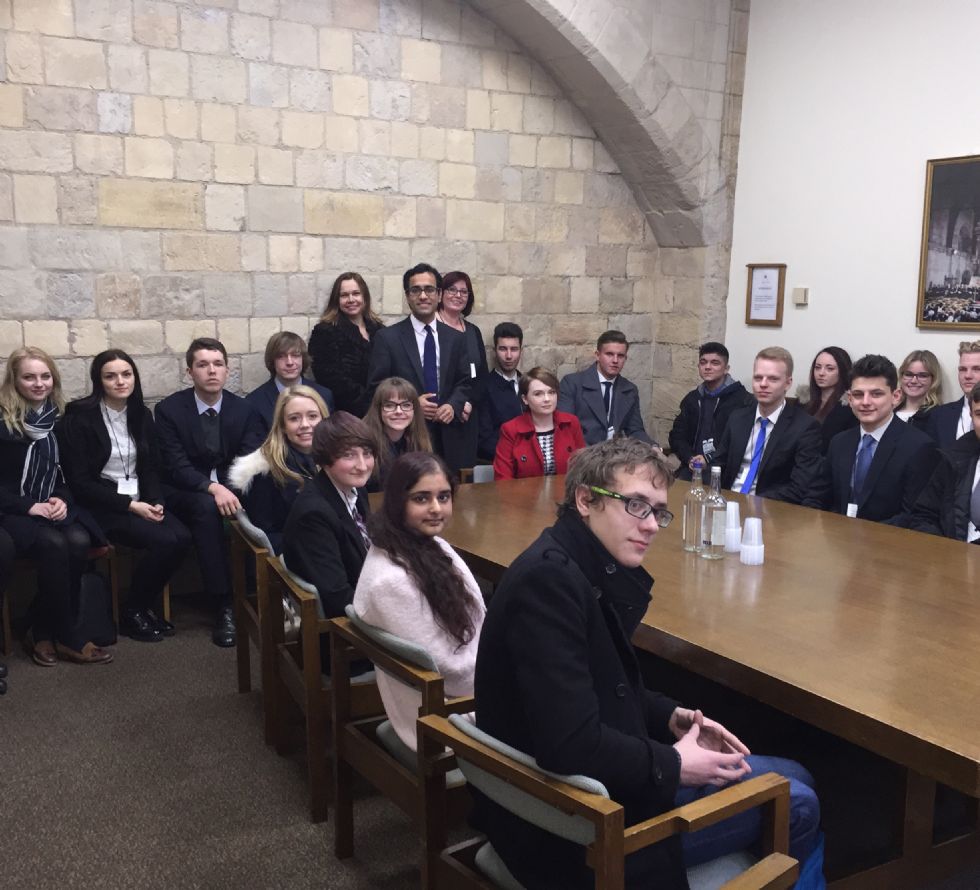 Students on a recent trip to parliament with local MP, Rehman Chishti
How will it enhance your career prospects?
Overall, the course develops writing and analytical skills and provides an excellent foundation for those students wishing to study any Social Science, Arts or Humanities subjects at university.