Eco Schools Success!
Mrs Stubbs is pleased to announce that Rainham Mark has been awarded the Eco Schools Bronze Award.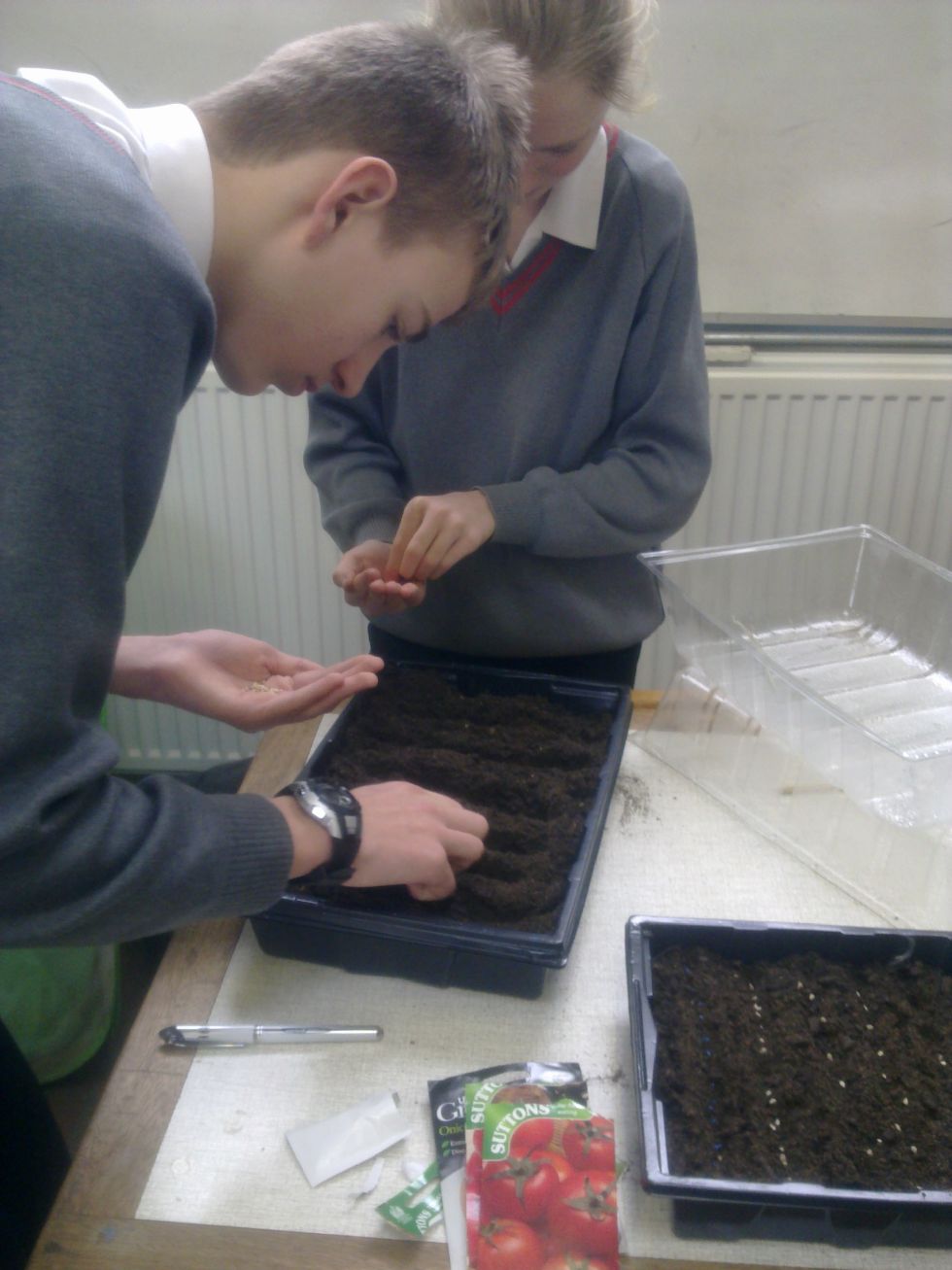 In order to meet the criteria for the award Mrs Stubbs and her team, the Cosmic Composters, have been working hard to make RMGS a 'greener' place. They have been growing vegetables in their little greenhouse to take home and eat. Some of the activities that the Composters have been involved in include encouraging students and teachers to switch off computers and lights when classrooms are not in use. The Composters and Mrs Stubbs have been campaigning to reduce litter around the school.
"Litter not only makes school looks horrible but it also harms wildlife," said Mrs Stubbs. "Did you know that plastic sandwich bags often get blown into rivers and are then carried out to sea. The bags bob about in the water and look like jellyfish. We get a lot of turtles around our coasts and they eat the bags, mistaking them for jellyfish. This kills the turtles."
The Cosmic Composters also have a Green Patch. The students are currently involved with building raised flowerbeds in which to grow vegetables and also plants that will attract bees and butterflies. "Bees are becoming dangerously rare now," explained Mrs Stubbs, "and we need to do what we can to encourage these essential pollinators." Many of the fruits and vegetables that we eat every day and take for granted only fruit because they are pollinated by bees. No bees means a lot less fruit and veg, and less flowers too.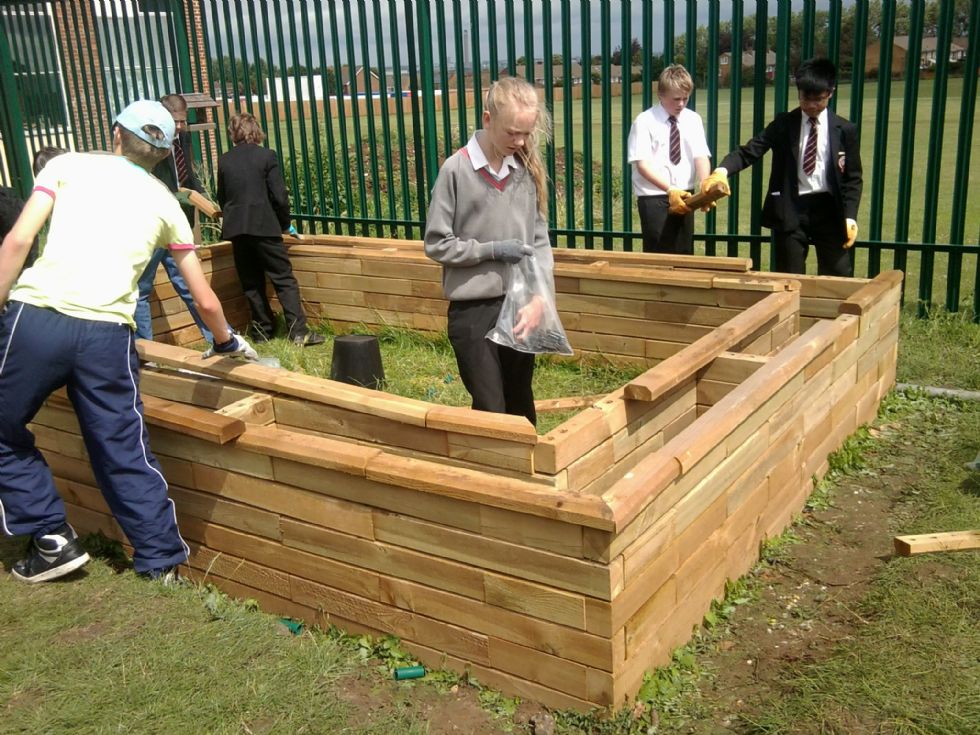 The Cosmic Composters are currently putting up a large wildlife pond with lots of hiding places around it, which will be a refuge for frogs, toads, newts and other semi-aquatic creatures such as dragonflies. The Cosmic Composters and students in PSHE lessons often carry out wildlife surveys. Among many of the exciting finds was a grass snake.
"We are now working towards getting the Eco Schools Silver Award," says Mrs Stubbs. If you would like to get involved with the Cosmic Composter and help us get the Silver Award, come and see Mrs Stubbs.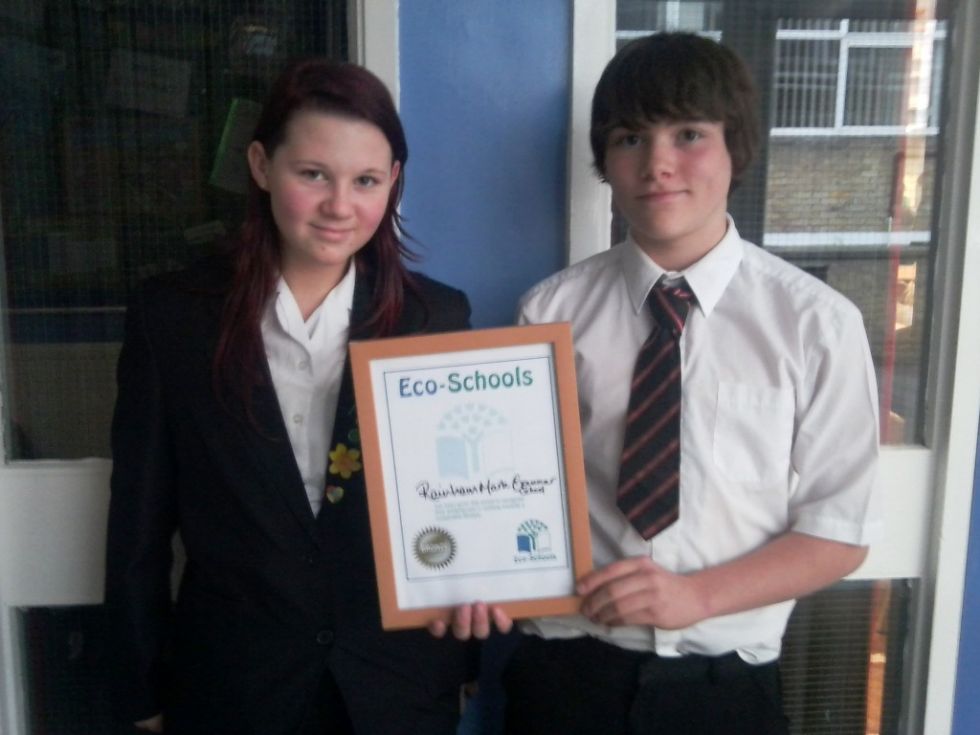 ---